YOU'RE AN ENTREPRENEUR OR SALES PROFESSIONAL WHO WANTS TO EMERGE SUCCESSFULLY FROM THIS ECONOMIC SETBACK...AND STAY IN A WINNING AND LEADERSHIP POSITION AS WE RECOVER AS A NATION AND AS A WORLD.
From the desk of Jeffrey Gitomer,
Charlotte, North Carolina,


If you truly want to stand out from the herd of never ending competition and differentiate yourself from the mundane, old world cycle, then my training will be the most important video you'll ever watch.
Here's why...
Firstly, my training is unlike any other webinar you've attended. There's no fluff or filler - because it took me four decades to uncover. I figured out how and why I became so successful at selling and as a businessman.
The strategies I share on my training are not just cute bullet points my team came up with so we could convince you to register. On the contrary! These are the exact strategies I've used to make millions of dollars in revenue - and continue to employ still today.
My training outlines exactly how to win in your business or sales process - and how to have fun while doing it.
After delivering 2,500 seminars all over the globe to top-tier sales professionals and uber successful business owners, I'm proud to say that my training could not be any better - and it's waiting for you on the other side after you click the red button on this site.
You may be thinking to yourself... that's great for you Jeffrey, but will these strategies actually work for me? Will I be able to differentiate myself from my competition? Will I be able to double my sales?
The simple answer is YES! And it's worked for other passionate sales professionals and Entrepreneurs as well. As long as you do what they did, and do what I do: Put the strategies into practice!
This training is easy to watch and wastes no time getting to the meat. You'll get actionable strategies you can use right away to dramatically grow your revenue!
Now, take the next step, and watch my training so you can...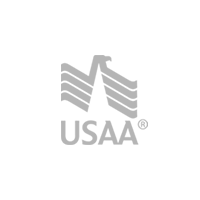 HOW CAN I HELP YOU TODAY?
Gitomer
Headquarters
310 Arlington Ave.
Office Loft 329
Charlotte, NC 28203
Get In Touch With Our Team
Copyright 2020 - Jeffrey Gitomer - Buy Gitomer - GitGo LLC - All Rights Reserved.